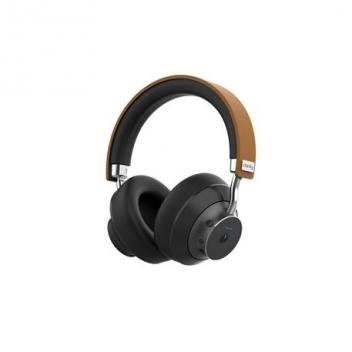 Clarity Handsets and Accessories
Clarity is creating smart communication solutions that help you to enjoy crystal clear, live and interruption-free calls. They make multi-purposes devices for assistive listening, telecommunications, and notification systems.
Sound Clarity:
Clarity handsets are engineered to provide your ears brilliant and excellent sound that will make you feel like the conversation was done face to face. They are built in to hear clearly with DCP digital amplification up to 49 decibels and four tone settings. The outgoing speech is up to 15 decibels to make others hear you better.
The connectivity can be expanded up to three extra handsets. They have extra loudspeakers with flashing ringer adjustable tones. The sound clarity is unbelievable for the ear as they make your calling feel so natural. The dual power battery gives you enough backup so that you never miss your important discussions on the calls.
Noise-Cancelling Features:
The

walker handsets

are made to enhance your performance and make the work more distortion-free. They are highly in demand for home and office use. They allow you to make calls without a landline connection. They are best to use in offices as they are occupied with different noises all the time from the bell ringing to the chatting of the colleagues. Therefore it gets hard to stay attentive and maintain a noise-free atmosphere with the clients.
Thus these handsets are made to avoid all unnecessary noises that can hinder the call. The noise cancellation technology makes your calling experience more smooth and tension free. The hands-free conversations are made without losing the "clarity" as the name is about the clarity of the sound. They are featured with voice adjustments that you can adjust according to your demands.
Comfort:
They are comfortable to use and built to make you communicate even better. The quality sound they provide gives you the best vocals to understand what is said on the other end without any distortion. The speakers and microphones are developed to make smooth calls. They are light weighted with a durable structure that is reliable in all sorts of environments. For example, in the office, they can endure an accidental fall or any sharp object nearby because they are made out of the quality material.
They possess a high contrasted caller ID screen with large fonts and an option to change the language is also available. They work in English, Spanish or French as your preference. The dial pad with a large button, even speaks up the dialed number to assist you while dialing the call. This feature is good for the old person at home who cannot see the screen properly but still, they can dial the number.
Hearing Safeguard:
Their cordless phone are built-in with the advance technology of protecting your ears from the high pitched sounds. Sometimes you hear the screeching and popping sound that is mostly heard due to the Wi-Fi interference. Thus that automatically adjusted to low voice so you do not feel high pitch in your ears at all. They are developed with a physical block between harmful noise and your ability to hear. They are easy to handle and set up delivering the best sound on both ends.