Plantronics Wireless Headsets
Today, work is not something that restricts you from sitting on a chair in the office for the whole time. Technology is advancing at an extreme pace, and new tools and applications are coming into existence for the sake of ease of workers. Plantronics is a company that makes headsets of all kinds, such as calling, entertainment purposes, and gaming purposes as well. Plantronics wireless headsets are showing remarkable productivity results in numerous markets. Call centers, financial advisors, civil employees, and customer support centers are all utilizing products from this company due to their various functionalities.
1)

Plantronics Savi W710 3 in 1 Wireless Headset

:
Plantronics Savi W710 is a wireless headset that can manage mobile, desk phone, and PC call efficiently. It has the ability to route calls automatically to headsets. You can set it for the nearest device as well. It has a touchpad that you can utilize for call ending, answering, mute, flash, and volume control. It is a headgear with efficient energy management. It has the transmission of digital signals and can optimize those signals with a strong power system. It can enhance the talk time with noise cancellation feature audio quality and microphone. Users can have multiple conference calls through this device by adding additional headsets. The charging cradle kit is of the ultimate deluxe enclosure. It can make the device last for more than a whole day. It is effective in reducing the interference of other signals like Wi-Fi from its latest DECT technology upgrade.
2)

Plantronics Cs540 Convertible Wireless Headset

: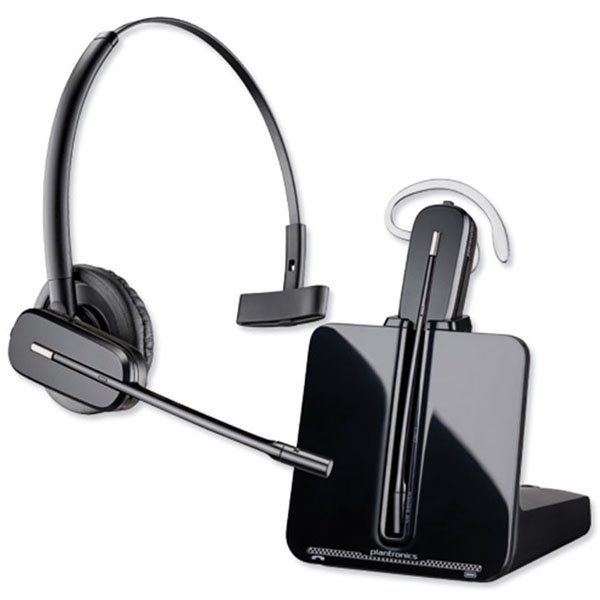 The utilization of Plantronics Cs540 Convertible in office environments is becoming very common due to the characteristics and functionalities that it has. It can transfer sound between mobile phones and telephone receivers no matter you are at work or out of the office. It is great for conference calling systems. Users can add additional extra headsets and make conference calls with clients or managers easily with this device. It has the latest version of DECT technology that is efficient in the enhancement of sound and can reduce the interference of other signals. The connectivity range of this cordless device is reliable and 420 feet. It gives unlimited speak times due to its reliable battery time as well. DSP technology transmits digital signals better than other corded headsets. It has comfortable structures and comes in convertible shapes and structures.
3)

Plantronics Cs510-XD Monaural Wireless Headset

: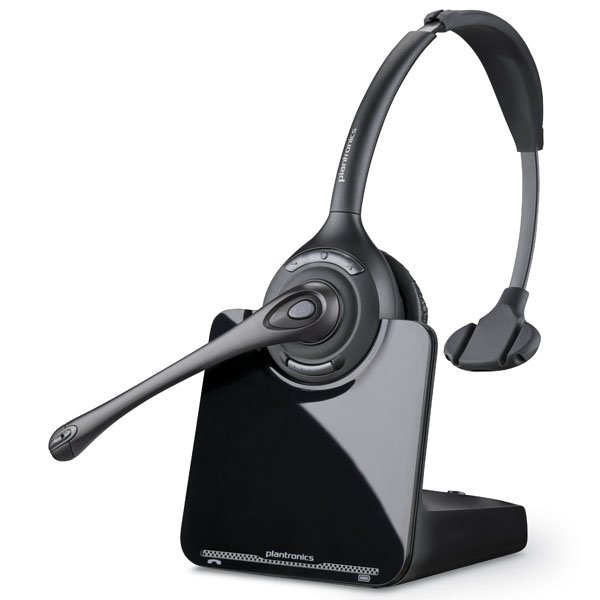 Cs510-XD Monaural is one of the most amazing wireless headsets from Plantronics. It provides a call control button with the help of a touchpad rather than keys. It is a monaural device that allows users to make conference and single calls at the same time. The noise cancellation feature of the microphone that this device has is extraordinary. It can remove any distortion from the communication without showcasing any impact on the volume of the audio. The wireless connectivity range that it has is about 350 feet. It comes in black color with stylish designs that users can wear over the head or neck according to their choices and preferences. It has DSP technology that makes the flow of digital signals efficient than analog ones. It is free from any kind of interference or disruption from other signals due to its DECT technology. Its features make it the choice of many offices.