Jabra headsets
Jabra has always been reliable whenever brands and users require the latest hearing gadgets with advanced capabilities. Their models and versions come in separate categories that are perfect for different needs and requirements. Wireless headgears of this company have varieties of functionalities that make users capable of getting enhanced and premium communications with their clients. Their cordless models are great for calling purposes and entertainment purposes such as watching movies or listening to music. They are even producing gadgets that are perfect for gaming purposes and are utilized by customers worldwide.
Jabra PRO 9460 Duo Bluetooth Headset
Pro 9460 is a DUO mode cordless device from Jabra that is known for its user-friendliness. It provides a touch screen display that allows users to control their calls from it. It has compatibility with both soft and desk phones. The microphone that it contains has an active noise cancelation feature. Its mic can reduce levels of distortion in communication and provide a remarkable flow of digital signals.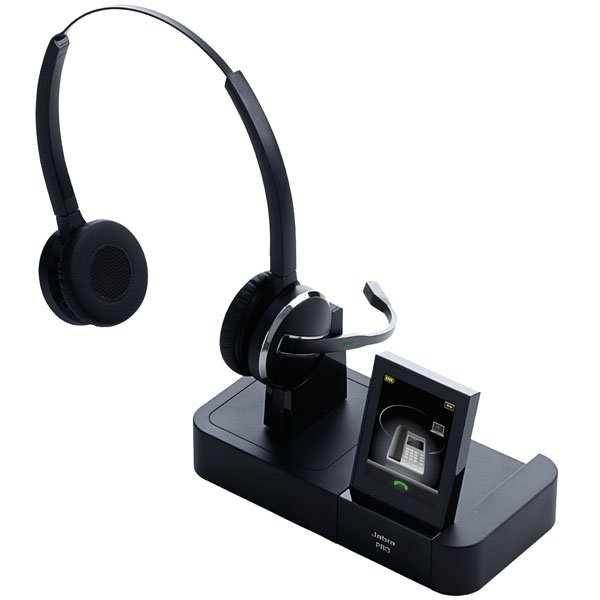 It contains hearing protection provided by Jabra SafeTone. The wireless connectivity range that it allows for is 490 feet, enabling users to talk to their clients while walking in their office easily. The talk time that it provides is of 11 hours with the full support of EHS. It has a DECT 6.0 version of the frequency controlling option that clears any signal or connection that can interrupt your communication. It has flex-type boom styles with an advanced remote answering option.
Jabra Stealth MS Bluetooth Headset for Microsoft Lync
The Jabra Stealth MS model of Jabra comes with the synchronization of Microsoft, which makes it one of the most reliable Bluetooth headsets. It has a button for controlling smartphone voices, such as the voice of Google Now and Siri. It provides HD sound quality by reducing the impact of noise on communication with its active noise-canceling microphone.
It contains NFC technology that provides an advanced pairing system to connect with your main device instantly. It can go up to 6 hours while calling because of its large battery type. It is dependent on both the main device and the network. The transmission of digital signals or DSP in this device is remarkable. It is way better than analog signal transmissions. Its box contains 2 ear-gels with ultimate comfort style and 1 ear-hook with a start or manual guide. Its qualities are what make it a premium hearing gadget.
Jabra Wave Bluetooth Headset with Music Streaming
Jabra Wave Bluetooth headset is one of the most comfortable and reliable cordless headsets. It comes with a behind-the-ear style structure that is perfect for listening to important calls, music, and playing games. Its microphone consists of a three-layer wind noise reduction that allows users to communicate efficiently even while driving and working in a noisy office. It contains the feature of listening to live music streaming and has Podcasts and GPS direction systems.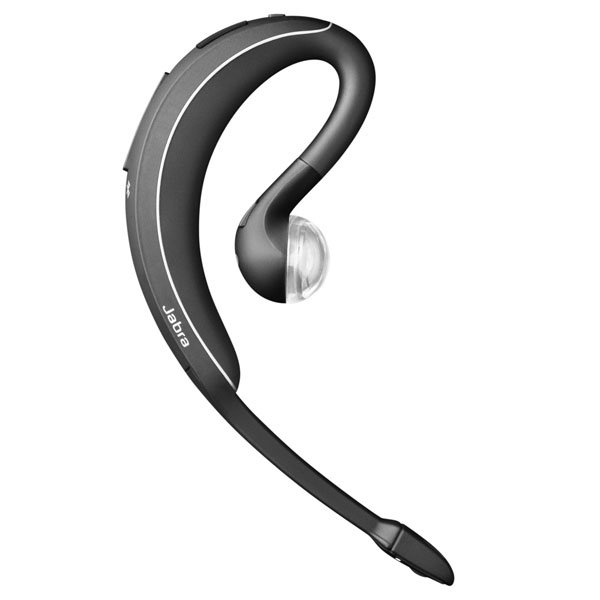 A small display on the top provides information like charging life, caller ID, and network status. It has a low weight and comfortable structure that users can wear without facing sweating and tiring issues. It has a connectivity range up to 350 feet from the main device. Its long-lasting talk time allows users to utilize it through their whole office shift. DECT frequency controlling feature and advanced DSP technology makes this device more effective.